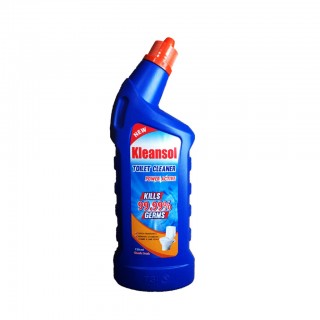 Kleansol Toilet Cleaner (500ml)
Product Code:
TGI GROUP
Availability:
In Stock
₦500.00
Kleansol multipurpose cleaner is a superior grade liquid for all the household cleaning purposes- be it floor, kitchen or bathroom. The antibacterial properties of Kleansol keeps your house clean and sparkling.
This KLEANSOL range of products includes a multi-purpose liquid cleaner, a liquid detergent and a liquid degreaser.
These products remove all dirt, grime and stains from hard surfaces and can be used on floors, in the kitchen and in the bathroom. Kleansol leaves a long lasting freshness with any of its three variants, alpine, lavender and rose.