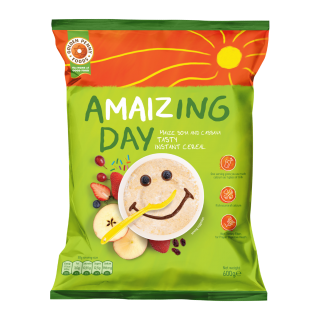 Amaizing Day Breakfast Cereal 50g x 10
Product Code:
FLOUR MILL BRAND
Availability:
In Stock
₦1,000.00
AT GOLDEN PENNY,
We are committed to providing quality food products that are wholesome and nutritious.
Golden PENNY AMAIZING DAY is a soft-flakes instant Breakfast cereal made from the right combination of nutritious natural ingredients which are whole Maize, Pure Soya Bean Flour and Cassava flour.
It is also fortified with Vitamins and Minerals that supports the growth and development of a healthy body, strong bones, and sharp eyes.
ONE SERVING GIVES YOU AS MUCH CALCIUM AS 1 GLASS OF MILK
RICH SOURCE OF CALCIUM
HIGH DIETARY FIBER, FOR PROSPER DIGESTIVE HEALTH.