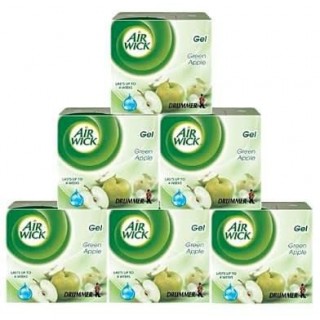 Air Wick Drummer Freshener Gel (50g x 6) - Green Apple
Product Code:
Reckitt Benckiser Nigeria Ltd
Availability:
In Stock
₦1,200.00
Air Wick is a 100% Natural propellant for cleaner fragrance. Unlike traditional aerosols that release chemical propellants with fragrance, Air Wick Air Freshener utilizes compressed fresh air to propel a soft, gentle mist, delivering a cleaner fragrance experience. It also produces 40% less carbon footprint than traditional aerosols.