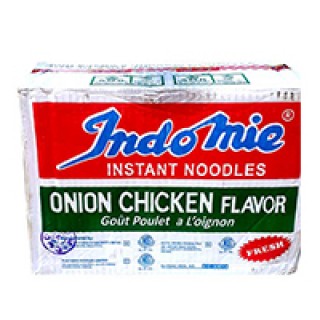 Indomie Onion Flavour Carton 70g x 20
Product Code:
DUFIL PRIMA FOOD PLC
Availability:
In Stock
₦1,650.00
The preparation process of the Instant Noodles and the extra ingredients added gives it a high nutritional benefit. Each pack contains its own chill pepper and sauce that helps give it a very distinct and lovely taste.Popular for its exotic taste, Indomie Onion Chicken flavour is made of rich ingredients, spices and chicken flavour. This flavour comes with a satchet of seasoning oil made from fresh onions in vegetable oil, which when cooked together with the seasoning satchet gives a nutrition and irresistible serving, rich in taste and aroma.
onion chicken flavour indomie 210g delicious and Super. It serves as a fast food for early workers and student. Affordable at a cheaper rate