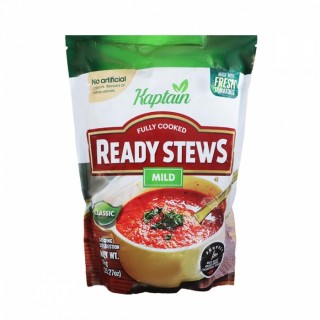 Ready Stews Mild (1kg)
Product Code:
KAPTAIN FOODS
Availability:
In Stock
₦950.00
Ready Stews is our flagship brand of ready-to-eat stews; a wonderful blend of fresh tomatoes, red peppers and onions cooked to give a delicious, irresistible taste. It's prepared locally with state-of-art equipment in compliance with internationally recognized standards. Our stews are made with fresh, local materials and no preservatives whatsoever; this makes it a truly healthy, tasty, and convenient solution.
This fully cooked stew goes perfectly with rice, beans, pasta, bread, porridge, soups and so much more. It's available in Hot Pot(If you're into very spicy flavours), and Mild(If you don't like your stews so spicy); so there's something for everybody! Have a taste today, and become one of our success stories!