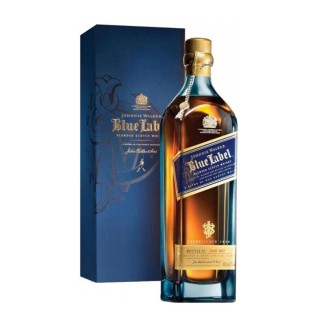 Johnnie Walker Blue Label 700ml
Product Code:
SCOTCH WHISKEY
Availability:
In Stock
₦64,000.00
Johnnie Walker Blue Label

Johnnie Walker Blue Label is an unrivalled masterpiece. It is an exquisite blend made from some of ScotlandÂ's rarest and most exceptional whiskies. Only one in every ten thousand casks has the elusive quality, character and flavour to deliver theÂ' remarkable signature taste of Johnnie Walker Blue Label. This is an extraordinary whisky for extraordinary occasions. This blend has won major awards, including six Le Monde Selection Grand Golds and three Double Golds at the San Francisco World Spirits Competition. In 1867, John WalkerÂ's son, Alexander, created his remarkable Old Highland Whisky blend. It was a masterpiece of the blenderÂ's art that drew together the finest flavours from the four corners of Scotland to create something rare and exceptional. Johnnie Walker Blue Label celebrates WalkerÂ's Old Highland Whisky, a statement of whisky excellence that stays true to the genius of the Walker name.