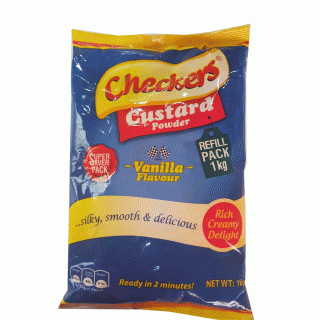 Custard Powder 400g Refil Pack
Product Code:
1
Availability:
In Stock
₦400.00
Checkers Custard Powder is 100% vegetarian with absolutely no egg content. It can be had plain or with jellies, fresh or stewed fruits.
It can also be served with truffles, cakes and pastry fillings.
Checkers Custard Powder contain Vanilla Flavour ,refill pack 400gSilky ,smooth and delicious.